Stella
is one of the characters in
Bubble Witch 2
and
3 Saga
. She is a witch character and has a stick to move bubbles. She also has some cats, called Nero and Violet. Stella love everything. When she was 16 she have registered the Timezone Power card. She loves to go arcade with her friends.
Stella's Stars
Edit
Bubble Witches all over the world, heed my call! Big things are happening, so if you could all turn down the fire on your cauldrons and point those wands in a safe direction, that would be bubblific.
Throughout April, we are going to be joined on our epic Bubble Witch 3 Saga by some very famous mystery guests! Yes, I can hear you gasping in stunned amazement, especially you in the back.
Well, You are right to be amazed, dear friend, because over the next month, some of the biggest names in social media will be featured in Bubble Witch 3 Saga!
You'll be able to visit them in-game, inspect their homes, check out their customizations and also collect special fairies that contain bonus Star Dust!
Each week, we'll reveal two YouTube stars and they will take over Bubble Witch 3 Saga. They will have tips, tricks and awesome videos for all of the Bubble Witch 3 Saga universe!
Make sure you keep your eyes glued to the Bubble Witch 3 Saga Twitter and Facebook pages and the King Care Blog to stay up-to-date with each week's star!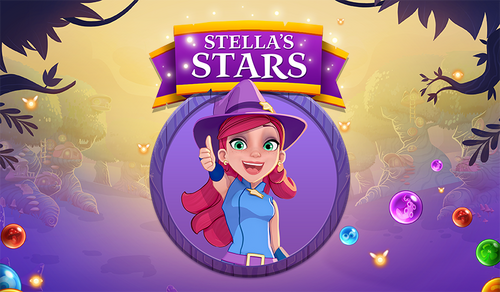 Community content is available under
CC-BY-SA
unless otherwise noted.